You read that right. Representatives from UGA's College of Family and Consumer Sciences scored first place in the Green and Sustainable Chemistry Challenge out of nearly 500 other proposals worldwide.
Did you know? People in developing nations are working to get your clothes the color that they are… and it is killing them. A team of UGA scientists (pictured above) worked together to find a solution.
The third world countries where dyeing takes place have lack of government and proper funding, which leave its citizens defenseless to the harmful industrial affects. This process includes tons of water, toxic dyes, a negative ecological footprint, and a pricey clean up process.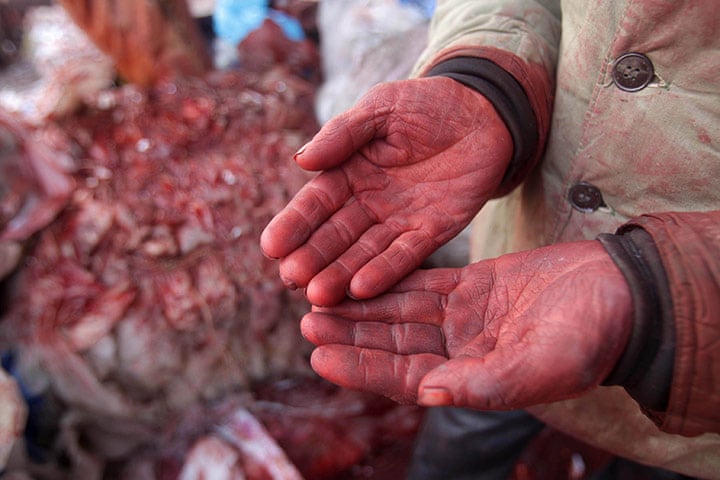 These UGA scientists innovated a new technology that could reverse this trend – Nanocellulosic fibers. Compared to cotton fibers, this material comes from cell walls on green plants and has 70 times the surface area. This means that the dye has higher efficiency to attach to the material being colored.
Yunsang Kim, research associate here at UGA, presented this eco-friendly dyeing technique at this year's Green and Sustainable Chemistry Conference held in Berlin. In an interview by UGA Today, Kim shares, "We were able to reduce the amount of water and dye auxiliaries such as inorganic salt and alkali by a factor of 10".
This new process seems to be a win for both parties: the consumers (developing nations' clothing lines that purchase in masses) and producers (laborers in developing nations who suffer from these work environments).
Not only was it an honor for UGA to be chosen as one of five finalists to go through an intense review process, coming in first means that they are now able to actually put this project into action.
Thanks to Kim and his team, precious lives will benefit from an improved technology for generations to come.